Update - 9/6/08 - New pix of Blayne's completed restoration!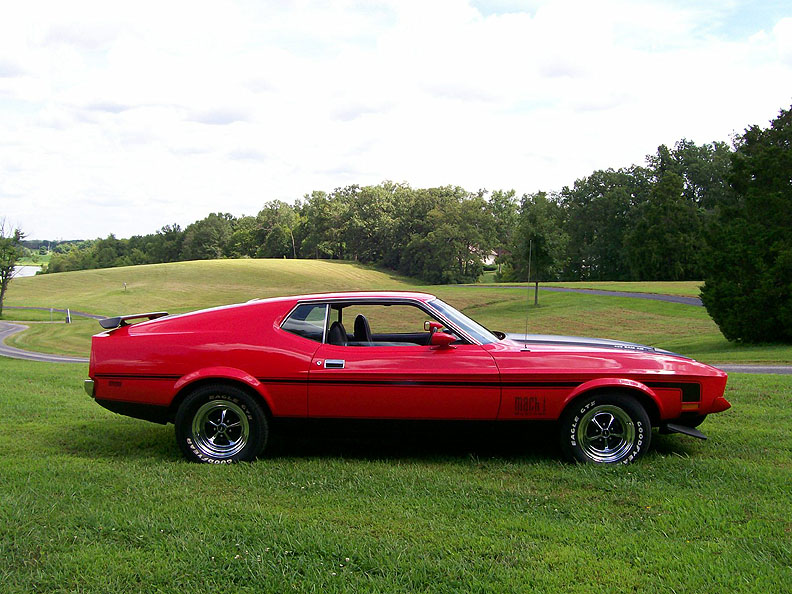 See additional new photos at Blayne's Photobucket at this link:
******************************************************************************************
Update - 1/22/08 - Check out this link to Blayne's Photobucket with all his restoration photos!http://429mustangcougarinfo.50megs.com/
******************************************************************************************
The car is a one of one numbers matching 429 CJ Mach 1. She was purchased new in Homewood, Il from Van Druncan Ford Co by the first owner in March 1971. I don't know how long it was in the Chicago area, but I know it was moved to New Jersey for a short period. The owner then moved to Tucson, AZ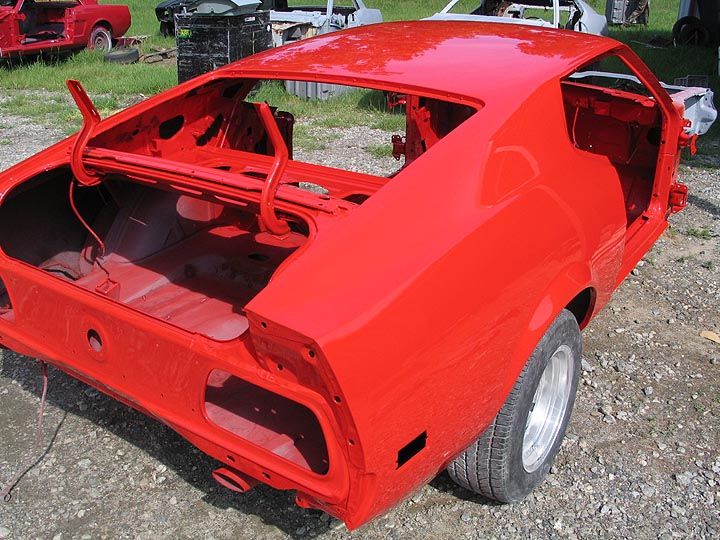 in the mid seventies and that is when I came across the car sitting in a residential area, out in the street, never being driven. I approached the owner and found out it belonged to the girlfriend of a friend from high school, they would not even consider selling for any amount and told me it didn't run.
One day in 1979, I pulled up at the home of one of my friends and there was my car. I couldn't believe it! I asked my buddy how he got the car and was told he made a good offer and the owner accepted. I was real happy and bummed at the same time because I had tried to buy the car before. My friend told me he bought it for his wife and they were taking it to a local speed shop to get it running properly. The speed shop told my buddy he needed a new camshaft and tune up. Several hundreds of dollars and two camshafts later, the car still would not idle. I talked my buddy into letting me take it off his hands for $5K. I found out accidentally that the valve cover sealing studs had been replaced with bolts and were the cause of the bad idle - she had a vacuum leak through the bolts. The rest is all history, she was my daily driver for about seven years and has been from coast to coast via the US highway system, as well as up and down the west coast. The car remained in AZ until June 2003 when I had it shipped to New Jersey again because of my job. In November 2005, I decided that letting Red waste away in my garage was not going to happen any longer. On November 4, 2005, I started looking for someone really good to restore Red. Thanks to the 429 Megasite, I met Jim Ginger and he led me to Allan Shepley of Mustang Central and I shipped Allan my car. I could not be happier with the Quality of the restoration. I really think the world of Allan and his team. My car was in bad shape when Allan started as John Blair can verify. Allan has given my CJ a second chance and we know those don't come around very often!
Blayne Herndon

More photos will be added as Blayne's restoration progresses.