Home
About This Site
Air Cleaners
Audio
Carburetors
Charging System
Chassis
Cooling System
Decoding
Detailing Center
Diecast Cars
Differential
Documentation
Driveshaft
Engine Bay Detail
Engine Brackets
Engine - External
Engine - Internal
Engine Tags
Exhaust
Exterior
Favorite Links
Fuel System
Gallery 1
Gallery 2
Gallery 3
Gallery 4
Gallery 5
Gallery 6
Gallery 7
Gallery 8
Gallery 9
Gallery 10
Gallery 11
Gallery 12
Gallery 14
Gallery 15
Gallery 16
Gallery - Photos from For Sale Ads
Heater & A/C
Ignition
Interior
Junkyard Cars
Memorabilia
Mustang Monthly Article Index
Oil Cooler
Paint Info
Parts Sources
Performance Data
Photography
Pulleys/Belts
Registry 71 429 Cougar
Registry 71 429 Mustang
Smog/Emissions
Special Topic
Special Topics 2
Starting System
Statistics
Steering
Suspension
Tech Writeup Index
Transmission
T-Shirts
Trunk
Underhood Component Coatings
Videos
Vintage Ads
Under Hood Non Engine Components
Wheels/Tires
Index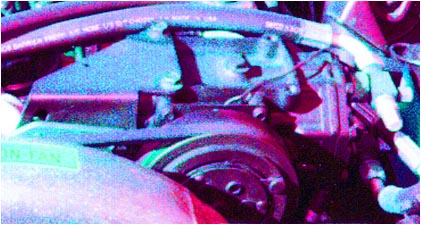 (Note: Click thumbnails to enlarge pictures.)
Air Conditioning System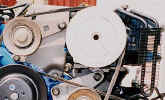 A/C Compressor
Note that Air Conditioning was only available on the 71 429 CJ Mustang and 429 CJ Cougar HTs in conjunction with a 3.25:1 axel ratio. A/C was not available with on 429 CJ with the 3.50:1 ratio, 429 SCJ or any Cougar Convertible.
Air Handling Cases
with A/C
( restored example, photos from all six sides)
with A/C
(unrestored parts)
Heater Only



Thermostatic Expansion Valve (TXV)
Thermal Expansion Valve. Note the red insulating cap.

Evaporator Core

Condenser


A/C Hose Routing


Ductwork/Vents
Heater System
Heater Hoses
Heater Shutoff Valve
This is the Heater Control Valve. The part number in the MPC
is D1AZ 18495 B.

Control Head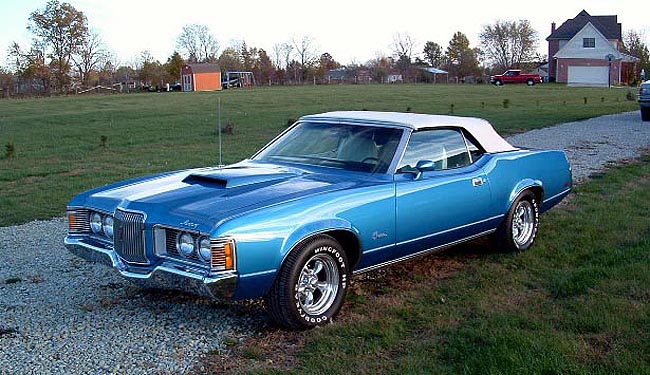 Tom Shively's 429 CJ Cougar