---
Jim Ginger's 429 SCJ Mach 1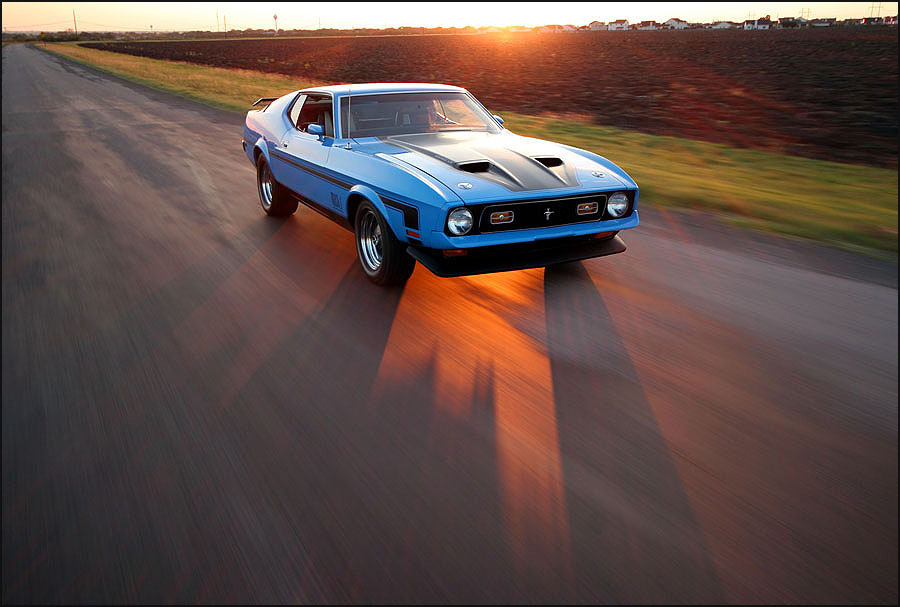 This big block Mach 1 was sold through a dealer in Portland, Oregon on March 26th, 1971. It has an export DSO code, however the first information on the car places it in California for the majority of itís life. When I acquired the car from Forum member Bob Henning, it was in need of a restoration. The car had great sheet metal with limited rust. As you can see in the pictures, a previous owner (not Bob) decided to increase performance by cutting holes in the air cleaner lid. I guess they thought unfiltered air would give them a boost.
The restoration was completed by Allan Shepley of Mustang Central. Allan did an outstanding job returning the car to showroom fresh condition. I enjoyed receiving the weekly pictures of the carís progress from Allan - it made me feel like I was there! We decided to add a few engine improvements including a full roller camshaft, port matching of the intake and heads and a Petronix ignition. The engine dyno results peaked at 488 HP and 522 FT LBS of torque.
I had the car researched by Kevin Marti and determined of the
149,682 71 Mustangs,
6153 were painted Grabber Blue. Of those,
82 were built with 429 4V CJ engines.
35 of those had the drag pack. Of them,
24 came with 4 speed manual transmissions.
15 of them came with 3.91 Traction Lok. Of these,
13 were ordered as Mach 1s.
(Statistics courtesy of MartiAutoWorks and copyrighted.)
Jim Ginger ~ 1/9/07
*********************************************************************************************
Webmaster's note: Jim's car will be appearing on the cover of the March 07 edition of "Muscle Car Enthusiast", so be sure to pick up a copy to check out their story on Jim's car!
Pre-restoration Photos - Jim's car at Allan Shepley's Mustang Central Restoration shop
Engine compartment - start to finish!
Body and Paint
Hardware installation
Engine Build, Installation and Dyno Results
Finishing the assembly and Interior
The completed project!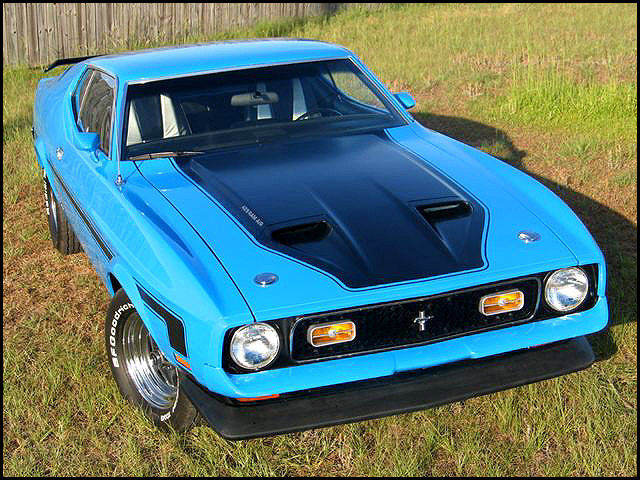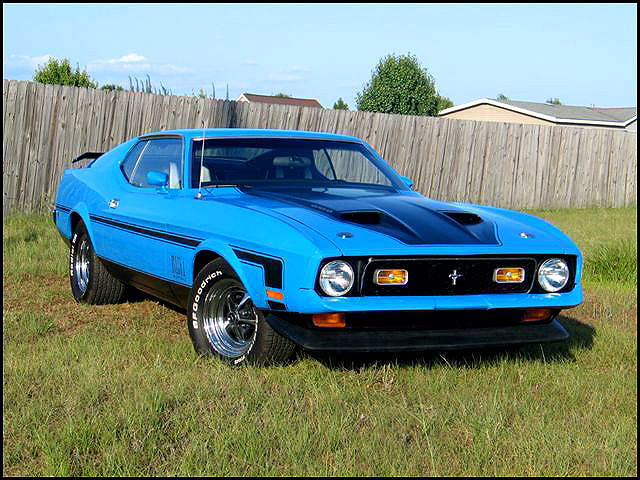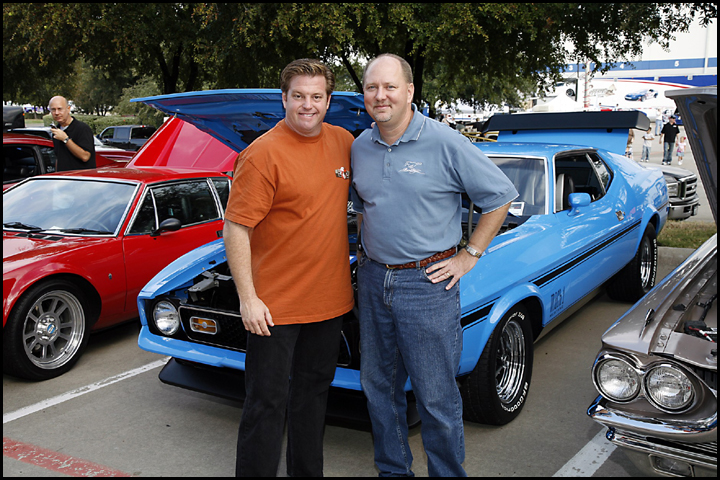 Chip Foose, star of TLC's "Overhaulin" with Jim, checking out his completed
restoration!